KUALA LUMPUR : Fifteen Malaysian companies have been named in Forbes Asia's Best Under A Billion 2020 list, which highlights 200 Asia-Pacific public companies with less than US$1 billion (RM4.19 billion) in revenue but consistent top- and bottom-line growth.
The fifteen companies, in alphabetical order, are AME Elite Consortium Bhd, C-Link Squared Ltd, Frontken Corp Bhd, Johore Tin Bhd, Kossan Rubber Industries Bhd, Lii Hen Industries Bhd, Magni-Tech Industries Bhd, OpenSys (M) Bhd, Oriental Interest Bhd, Pentamaster Corp Bhd, Revenue Group Bhd, Scientex Bhd, Sunsuria Bhd, Uchi Technologies Bhd and UWC Bhd.
With the exception of C-Link Squared, which is Malaysia-headquartered but listed on the Stock Exchange of Hong Kong, the other 14 companies are listed on Bursa Malaysia.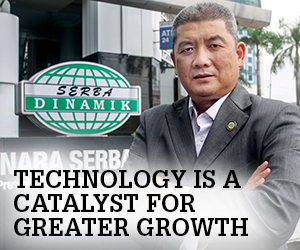 Forbes in the list published yesterday said the annual Best Under A Billion list spotlights 200 publicly listed small and midsize companies in the Asia-Pacific region with sales under US$1 billion.
It said these companies had track records of exceptional corporate performance, with one Covid-19 caveat: The list was based on full-year data as of July 7 and did not fully reflect the impact of the pandemic-led downturn.
The magazine said the companies on the list had scored above their peers in a composite ranking that included sales and profit growth, low debt levels and robust governance.
"The criteria also ensured geographic diversity of companies from across the region.
"By using metrics [that were] both quantitative and qualitative, the final list of 200 was truly a select group," it said.–The Edge